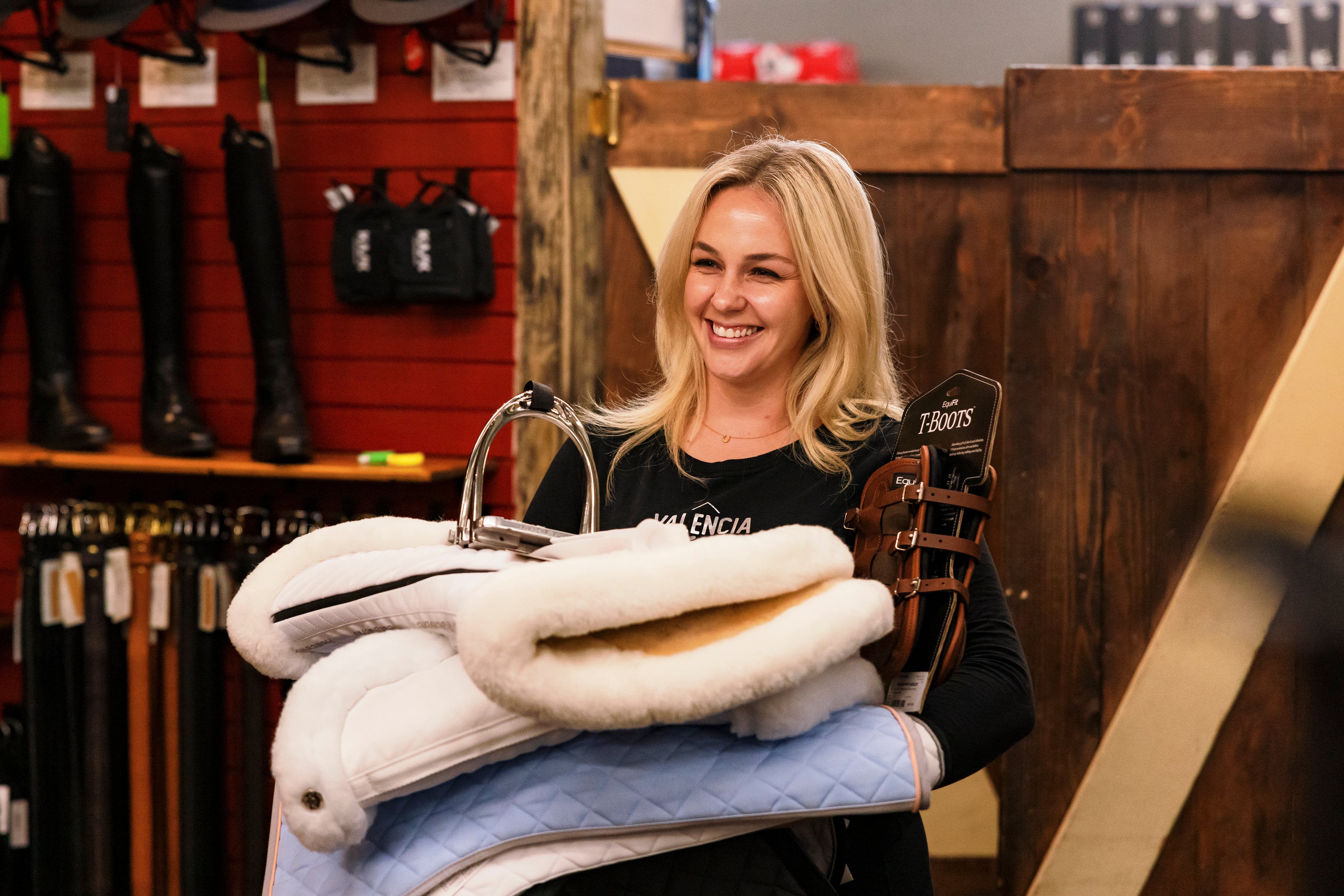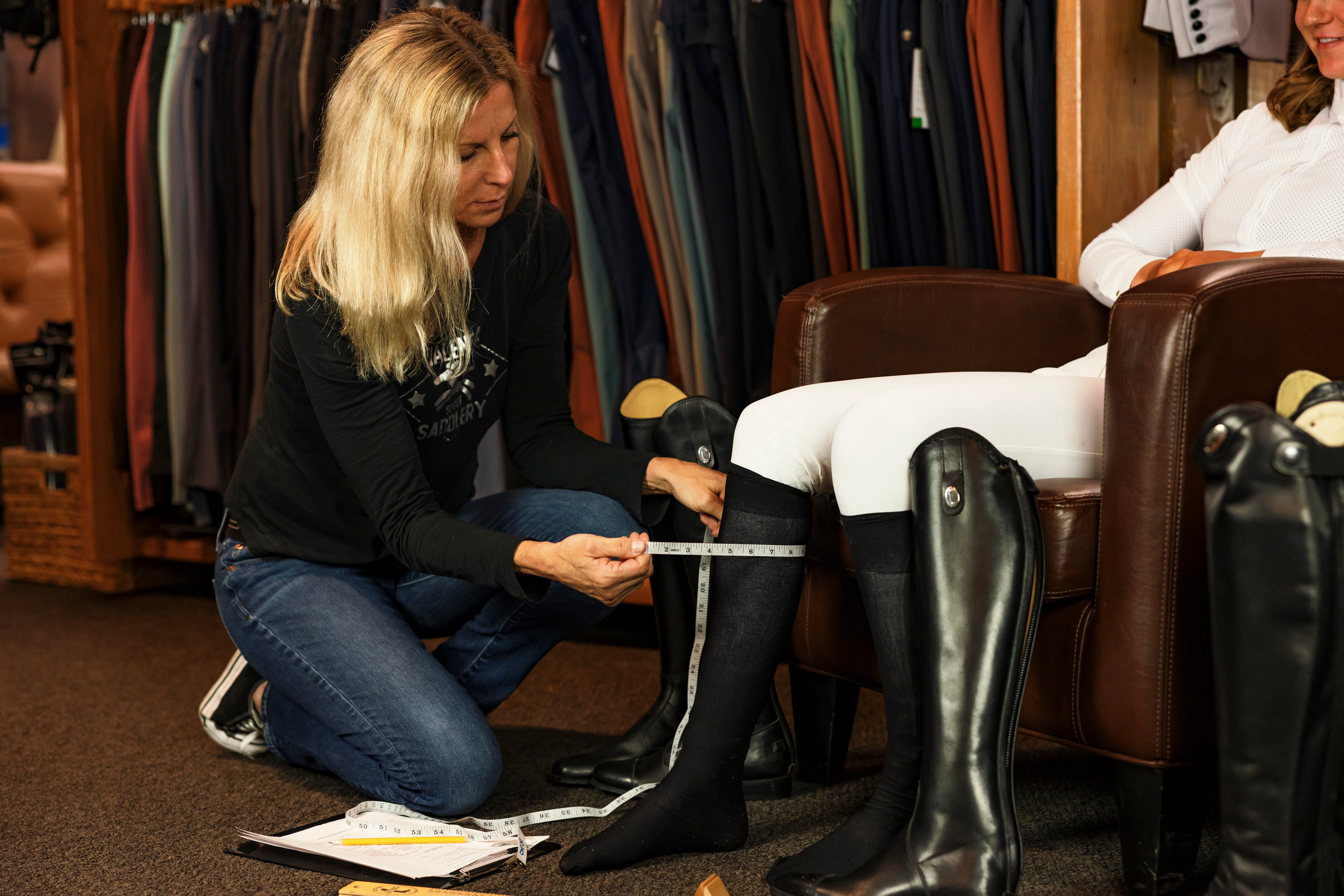 Stand out from the crowd
We would be delighted to help you design your own unique creations. From bespoke equestrian apparel to a full horse show setup for your barn, the possibilities are endless! Contact us to make an appointment to discuss your specific needs.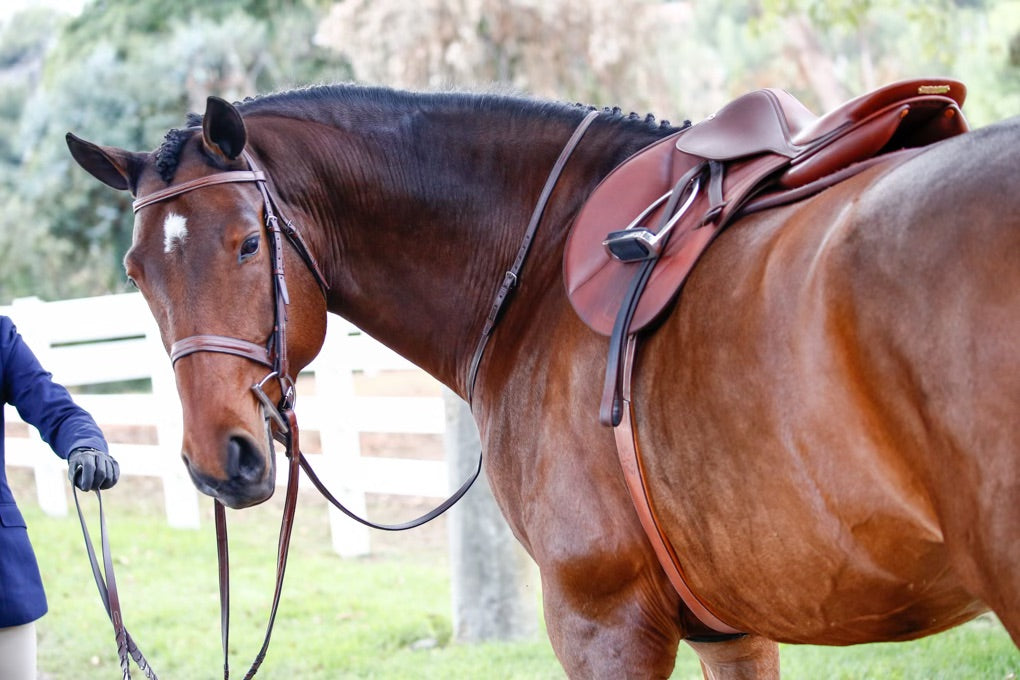 Saddle Fitting
While a trial is encouraged when considering any English saddle, certain circumstances deserve the attention of a personal and professional fitting. Our saddle fitting service is an unbeatable way to ensure the best fit for both horse and rider. This service is unique in Southern California. By appointment, we will come to your stable with saddles and pads to assess the best fit for horse and rider.
We are proud to be California's distributor for Sellier Butet, and we always carry an excellent selection of used saddles from a variety of high-quality brands at a range of price points.
In addition to lifetime support on your new saddle, we offer additional tack and accessory discounts at the time of purchase.
We are pleased to waive our fitting service fee with new saddle purchase. Long distance appointments may require a fuel fee.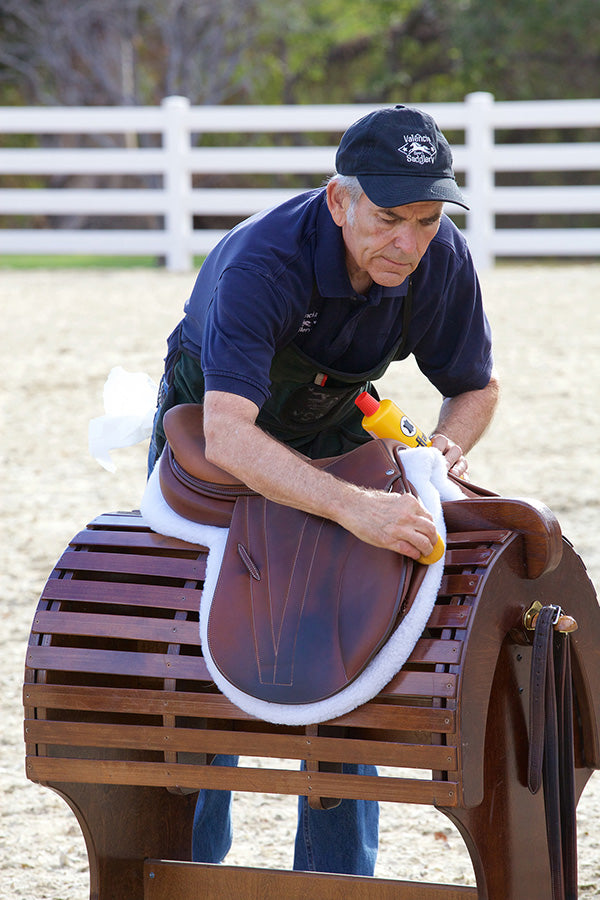 Leather Shop
Living in Southern California, the general rules of moisture and mold don't so much apply. Being in a dry climate, under-nourished leather is the biggest problem we see with saddles, bridles, reins, and straps.
We can get your saddle thoroughly refreshed and restored to healthy condition. Offering a full cleaning, conditioning, and inspection of both English and Western saddles, our service fee will be a small investment to maintain the integrity of your valued piece of equipment.
Need a quick repair? A name plate ordered and installed?
Just drop off your product. For a small fee, Noel will have it ready for you promptly.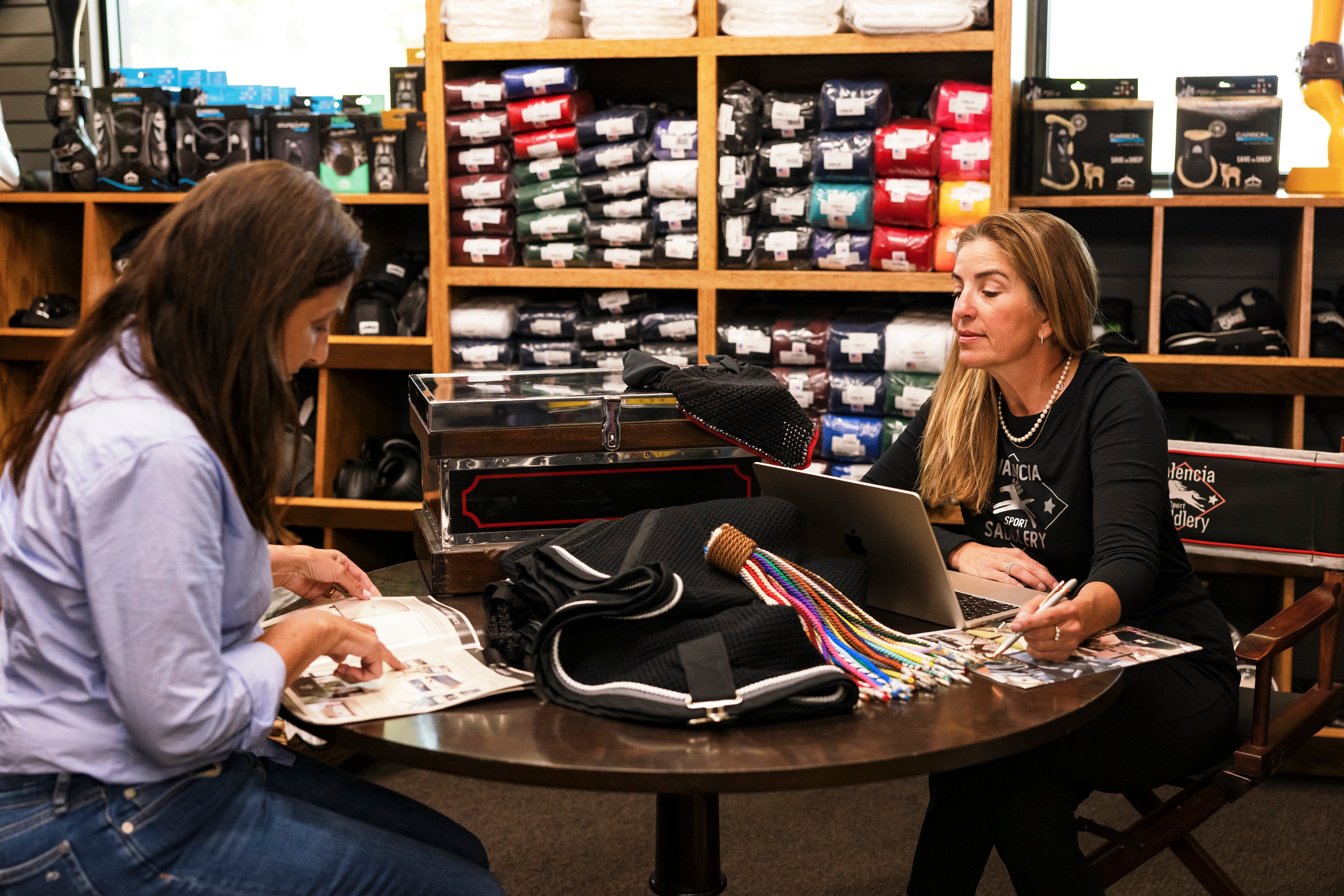 Custom Designs
Around the barn: tack trunks, show drapes and awnings, jumps, engraved nameplates, barn and stall signs.
For the horse: hand-crafted Horse|Man tack from the finest leather. Custom embroidered clothing including blankets, ear bonnets, and saddle pads to complement your barn's theme or your own personal designs.
For you: luggage to get you from home to stable to show.
We have excellent relationships with a wide range of brands including Phoenix West, Braly Woodworking, Oakcroft, Equitex, RG Italy, The Clothes Horse, and Burlingham Sports.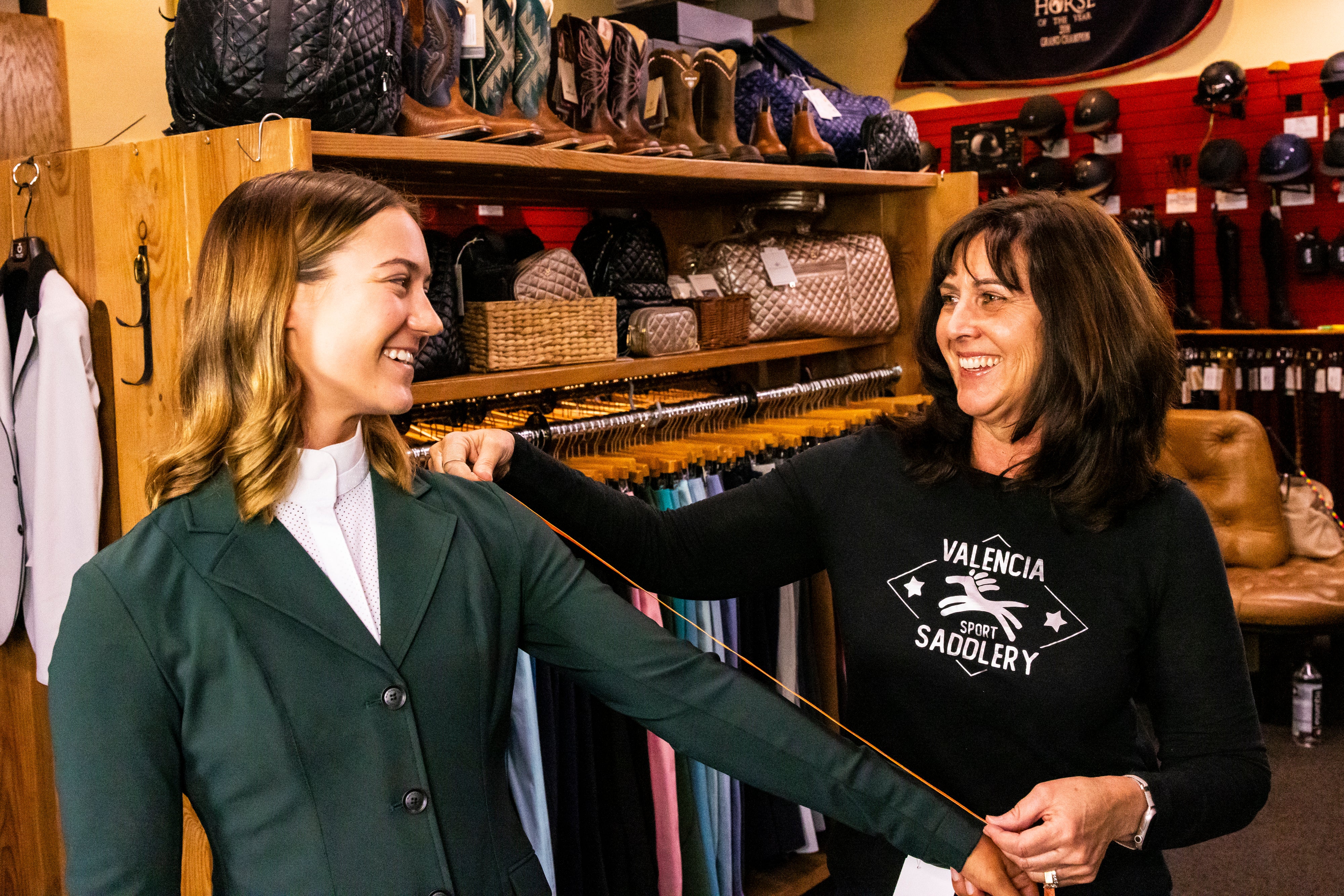 Rider Attire
If you are hard to fit, or just want to stand out in your own unique creation, we are at your service! Make an appointment to be measured and advised by our enthusiastic professionals. We specialize in made-to-measure custom apparel and footwear including HABiT bespoke show ring attire as well as boots from Vogel, Tucci, and Parlanti.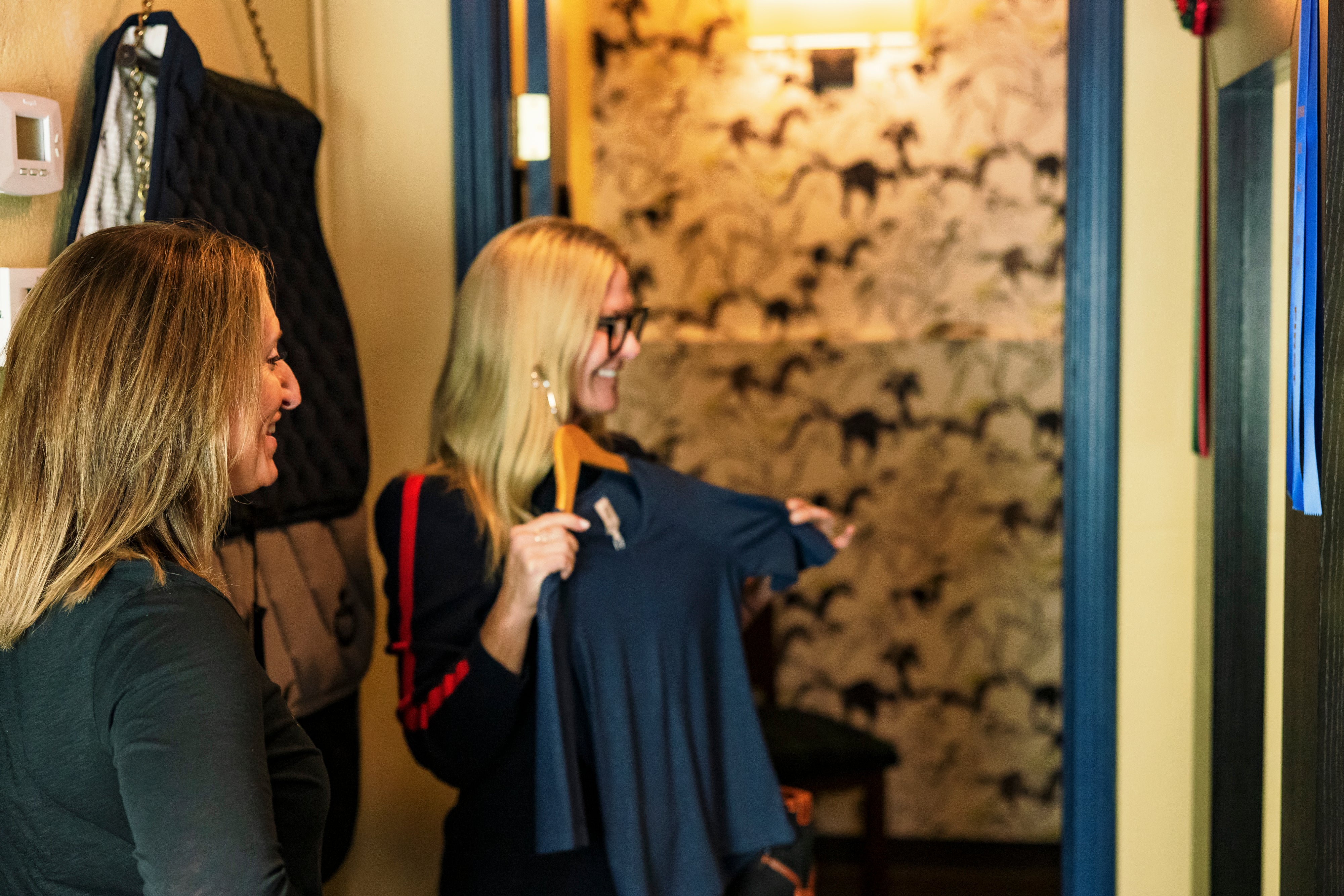 Personal Shopping
We know our customers. With our sophisticated point-of-sale software and customer data, we can track your product preferences so next time you don't need to. Can't remember what size blanket your horse wears? Glove size? Breech style? Helmet model? No problem, we've got it stored for you. And we are always anxious to show you our newest arrivals.
Our focus on you helps us serve you better, making your shopping experience more fun and relaxed. Tell us where you ride; we'll know exactly the products your trainer prefers. You're a non-horsey mom with a horse-crazy daughter? Have a seat, we'll get her ready as you watch.
Our in-depth product knowledge can guide you to the correct brands for the best fit for you or your horse. We listen to our customers and respond with the appropriate products.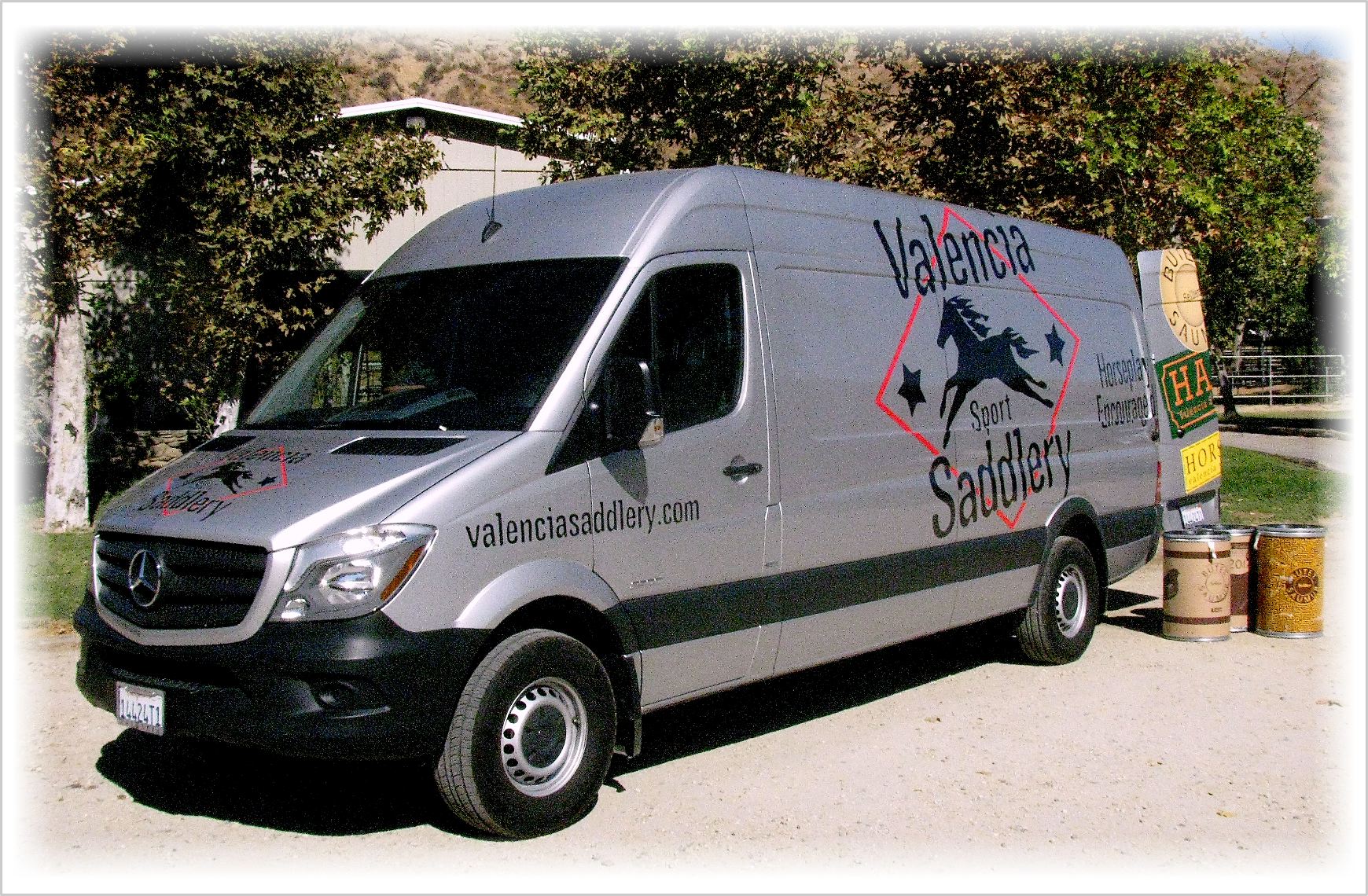 VSS 2 YOU!
Let our crew come to you! Our mobile shop regularly visits barns throughout Southern, Central, and Northern California. Schedule an appointment or meet us on our summer tour of California shows.